Descending through fresh powder — your only thought: the reward of icy adrenaline coursing through your veins as you slice through the elevation.
And you're wearing a hat. And the hat's for sale.
You're not just selling retail; you're selling experience and its endless possibilities. How do you uniquely showcase experience? With Matrix Frame USA.
Reframe Your Environment
Matrix Frame USA stands out in more ways than one at: trade shows, retail spaces, arenas, museums, corporate environments, higher education, and home decor. We are the pioneers of the Silicon Edge Graphics (SEG) industry.
Our high resolution graphic images and messaging elevate any experience and retail space. Wherever we are, our work tells a story, paints a picture, and reframes an environment—bringing visuals to life via curved, flat, and custom shaped frames.
The Mobile
Light Box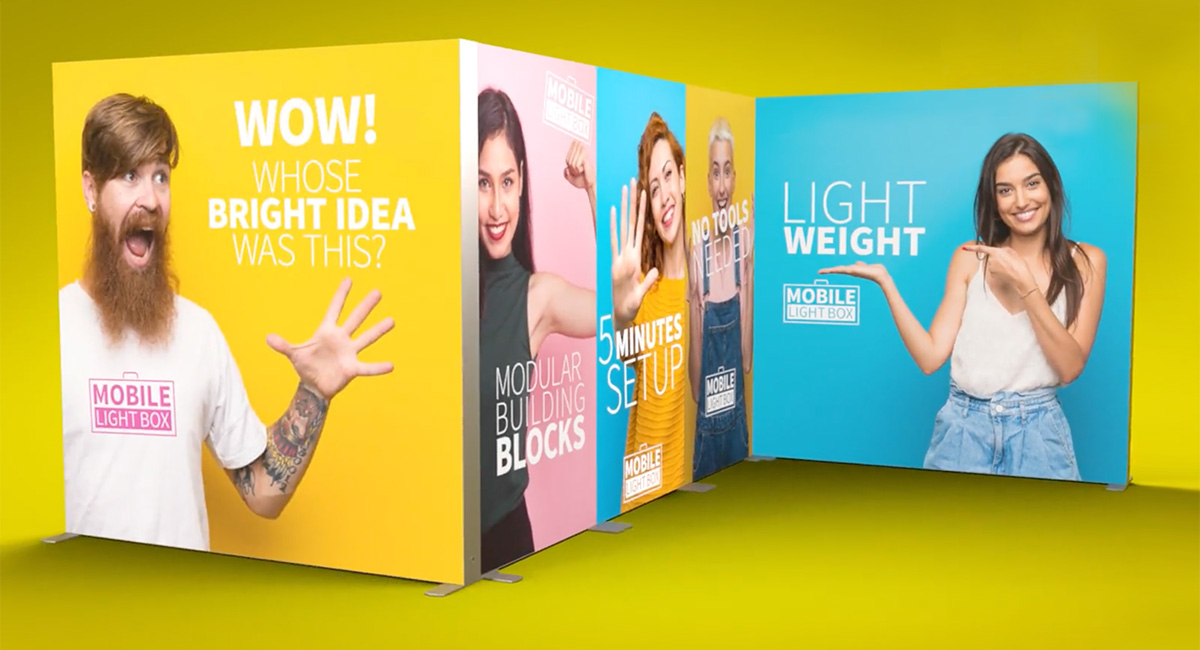 It's in the Bag
When we say it's in the bag, we mean everything you need is in the bag. And everything in the bag has its place. Mobile Light Box literally slides and snaps together in minutes using no tools.
With aluminum frames, foldable SEG fabric graphics, and heavy-duty canvas bags with handles and wheels, the Mobile Light Box is lightweight and portable for easy transport.
Mobile Light Box is perfect for:
Trade Show Displays
Traveling Sales Presentations
Showrooms
Retail POP Displays
Corporate Lobbies
Hotels
Because elevating experience is our specialty, we figure the rest of our story is better told face to face. Get ahead of today and STAND OUT.